Posted on 12 June, 2023
Exploring key innovations in AI, Manufacturing and GPU Technology
Computex 2023, renowned as one of the world's largest technology exhibitions, has once again served as a prominent stage for industry pioneers to showcase their latest innovations. This year's event witnessed remarkable breakthroughs in Generative AI, product innovation and the unveiling of AMD's XDNA AI and Ryzen AI. Intel also made waves with its highly anticipated Meteor Lake, while Sparkle dazzled the audience with their impressive Intel Arc lineup.
Hot on the heels of Computex, the exhilarating London Tech Week commenced with a flourish, featuring captivating keynotes that audiences enjoyed from the outset. The event's opening was graced by the Rt Hon Rishi Sunak, MP and Prime Minister of the United Kingdom, who passionately urged tech leaders to embrace the immense opportunities and challenges of AI in our generation.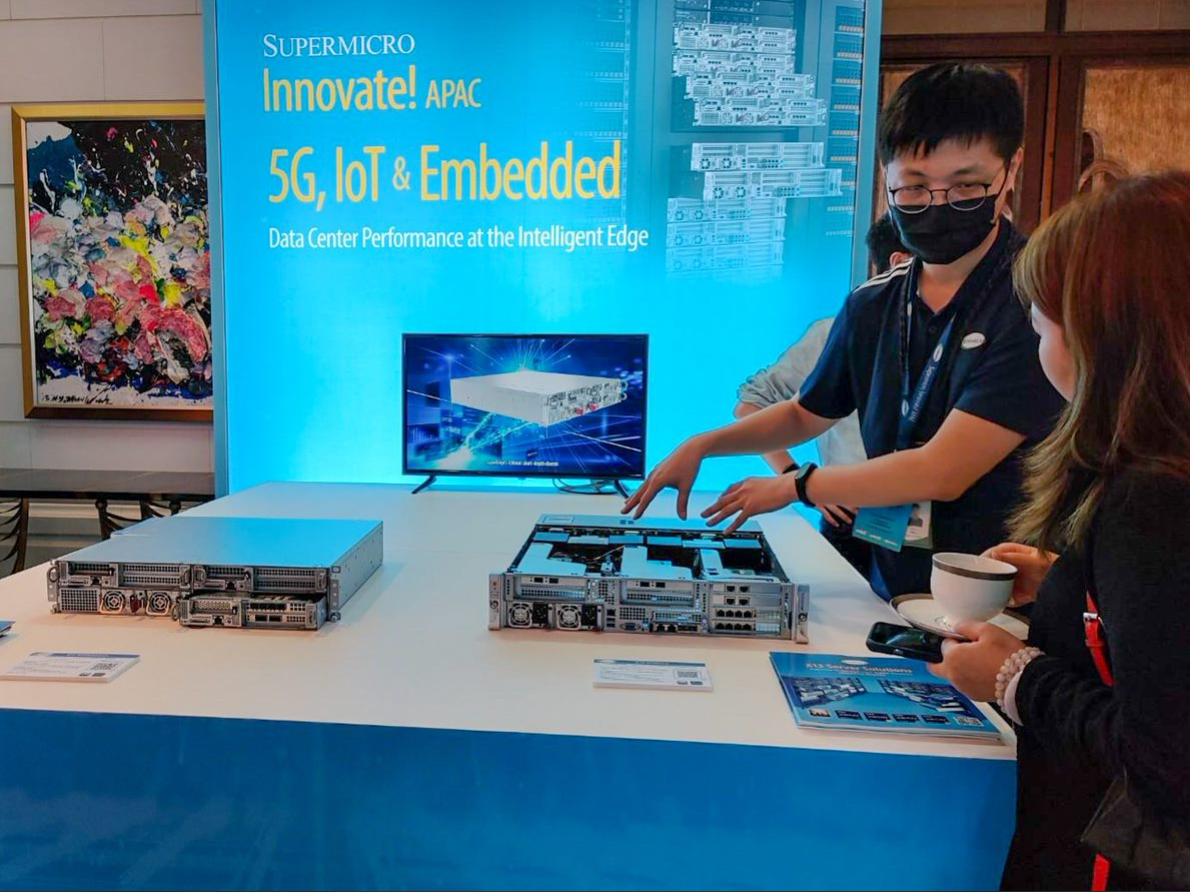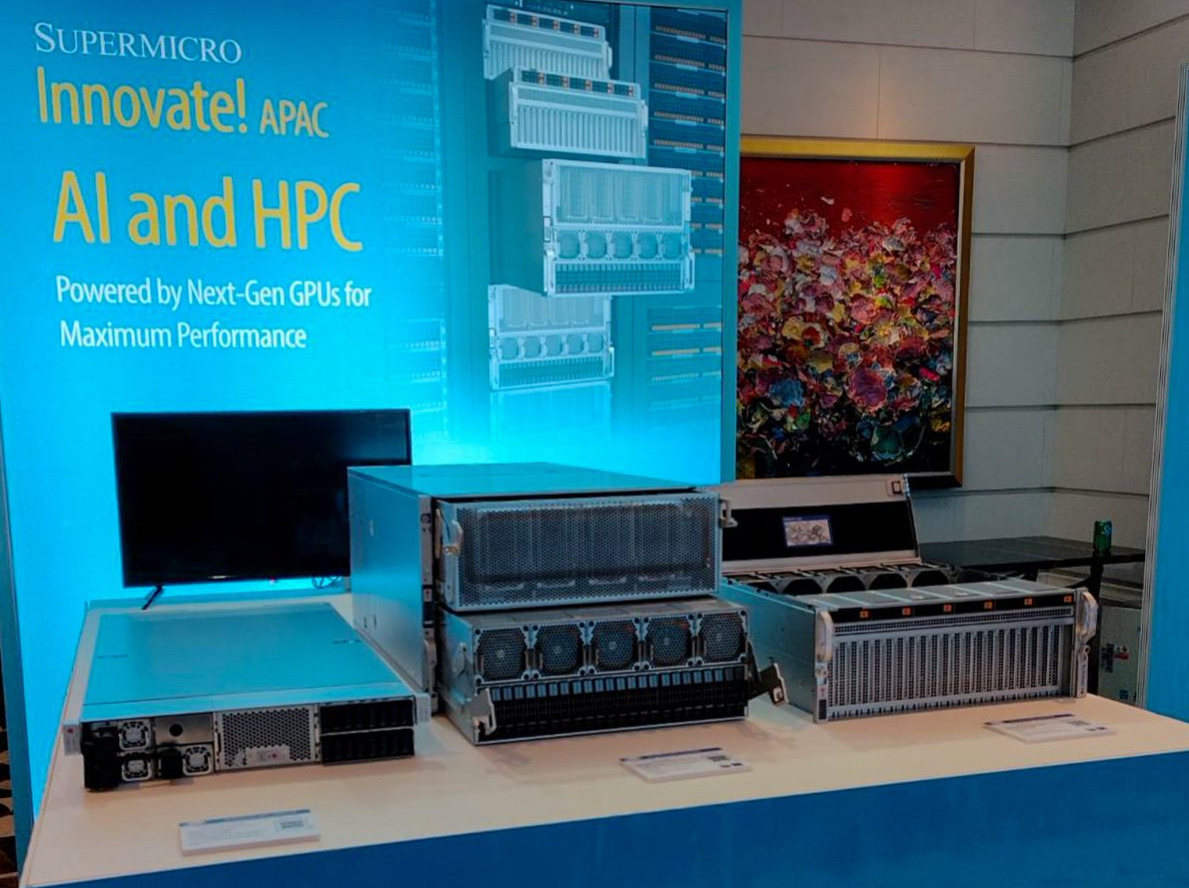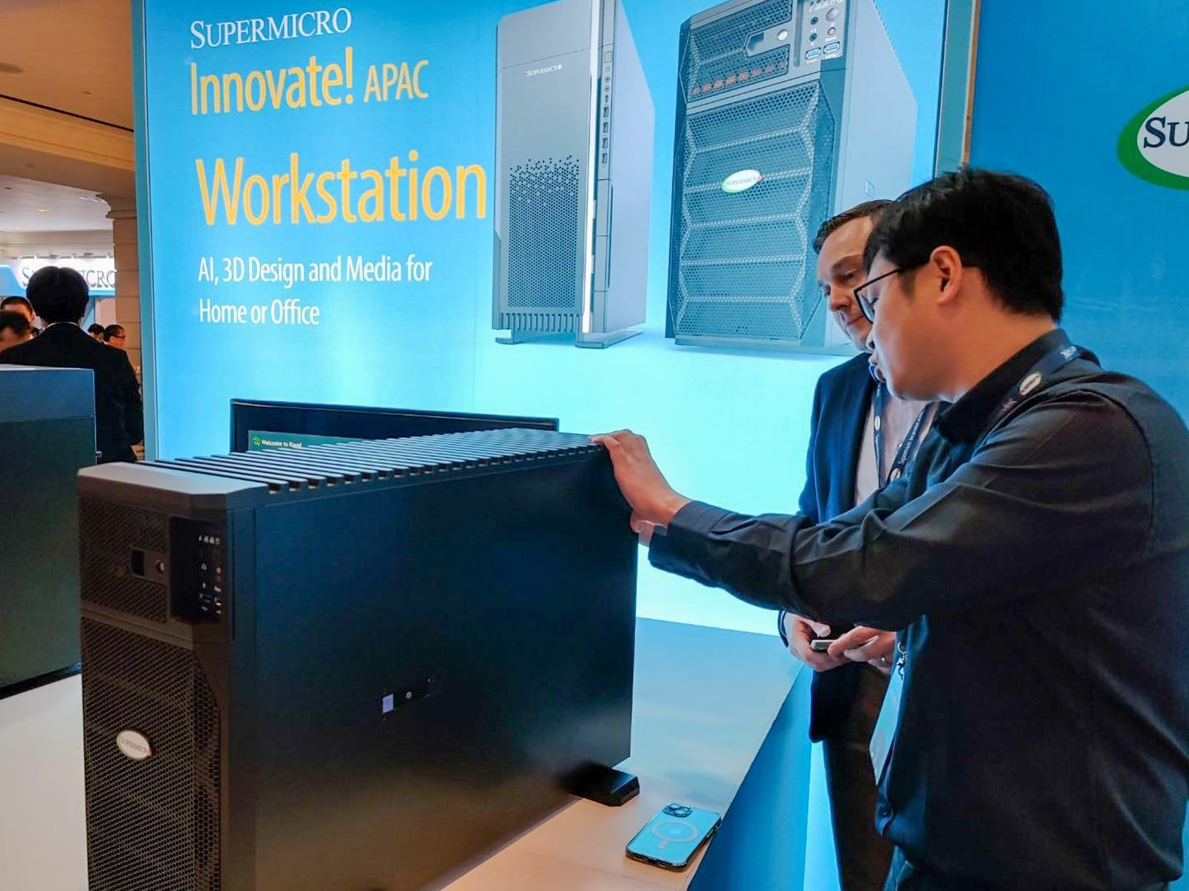 NVIDIA's keynote: Pioneering generative AI
NVIDIA founder and CEO, Jensen Huang, unveiled groundbreaking advancements in Generative AI at Computex 2023. During his keynote speech, he discussed how their technology is revolutionising industries such as art, design and content creation. He also showcased an impressive array of products at the event, including the DGX GH200 AI computing platform, designed specifically to power the successors of ChatGPT and enable more advanced conversational AI capabilities.
NVIDIA also introduced the ACE for Games service, promising ultrarealistic non-player characters (NPCs) in gaming to enhance immersion and gameplay experience. The audience was astounded by the lifelike images and videos generated by NVIDIA's powerful AI models, as well as the unveiling of these innovative products that demonstrate NVIDIA's commitment to pushing the boundaries of AI technology.
Supermicro's Accelerate Everything strategy
Supermicro's Computex keynote focused on their "Accelerate Everything" strategy, emphasising product innovation, manufacturing scale and green technology – which was a common theme throughout Computex. The company featured their latest solutions, highlighting breakthroughs in efficiency, performance and sustainability.
Among the products on display at Computex 2023, Supermicro presented the new Ultra-E high-performance server platform, integrating the latest Intel Xeon processors for enhanced compute power and storage density. They also displayed the innovative EDSFF all-flash NVMe storage systems, providing exceptional storage performance and capacity for data-intensive workloads. Additionally, Supermicro demonstrated advanced 1U NVIDIA HGX™ reference architecture servers, designed to deliver accelerated computing for AI and high-performance computing applications, using NVIDIA GPUs.
AMD's XDNA AI: Powering AI transformation
AMD revealed its XDNA AI technology at Computex 2023, presenting how it enables accelerated AI computing across a wide range of applications. Their innovative approach, combining high-performance computing and AI, demonstrated significant improvements in AI training and inference tasks.
AMD also showcased their Ryzen AI processors, designed specifically to meet the growing demands of AI workloads. The demonstration highlighted the exceptional performance and efficiency of Ryzen AI in various AI-driven applications, such as natural language processing and computer vision.
Intel Meteor Lake prototype: A sneak peek into the future
Intel provided a sneak peek into their highly anticipated Meteor Lake prototype at Computex 2023. This next-generation CPU demonstrated impressive performance improvements, along with advanced features such as enhanced power efficiency and increased core counts.
Sparkle's Intel Arc lineup: The future of graphics
Sparkle displayed its Intel Arc lineup at Computex, unveiling the future of graphics technology. The demonstration highlighted the exceptional visual fidelity and performance capabilities of Intel's Arc GPUs. Sparkle's partnership with Intel in bringing these highly impressive GPUs to market generated significant excitement among enthusiasts and professionals alike.
Computex 2023: A diverse showcase of innovation
Each day of Computex 2023 witnessed an array of remarkable innovations across multiple sectors. From advancements in displays and networking technologies to gaming peripherals and AI-powered solutions, the event highlighted the transformative power of technology.
This year's event brought us groundbreaking developments in Generative AI, Green Technology, next gen GPUs and CPUs and an array of other fascinating revolutionary systems in the field. Our attendance at this year's Computex event reaffirms our commitment innovation and to staying at the forefront of technological advancements, and we look forward to returning next year!