NVIDIA
NVIDIA is the world leader in visual computing technologies and the inventor of the GPU, a high-performance processor which generates breathtaking, interactive graphics on workstations, personal computers, game consoles, and mobile devices.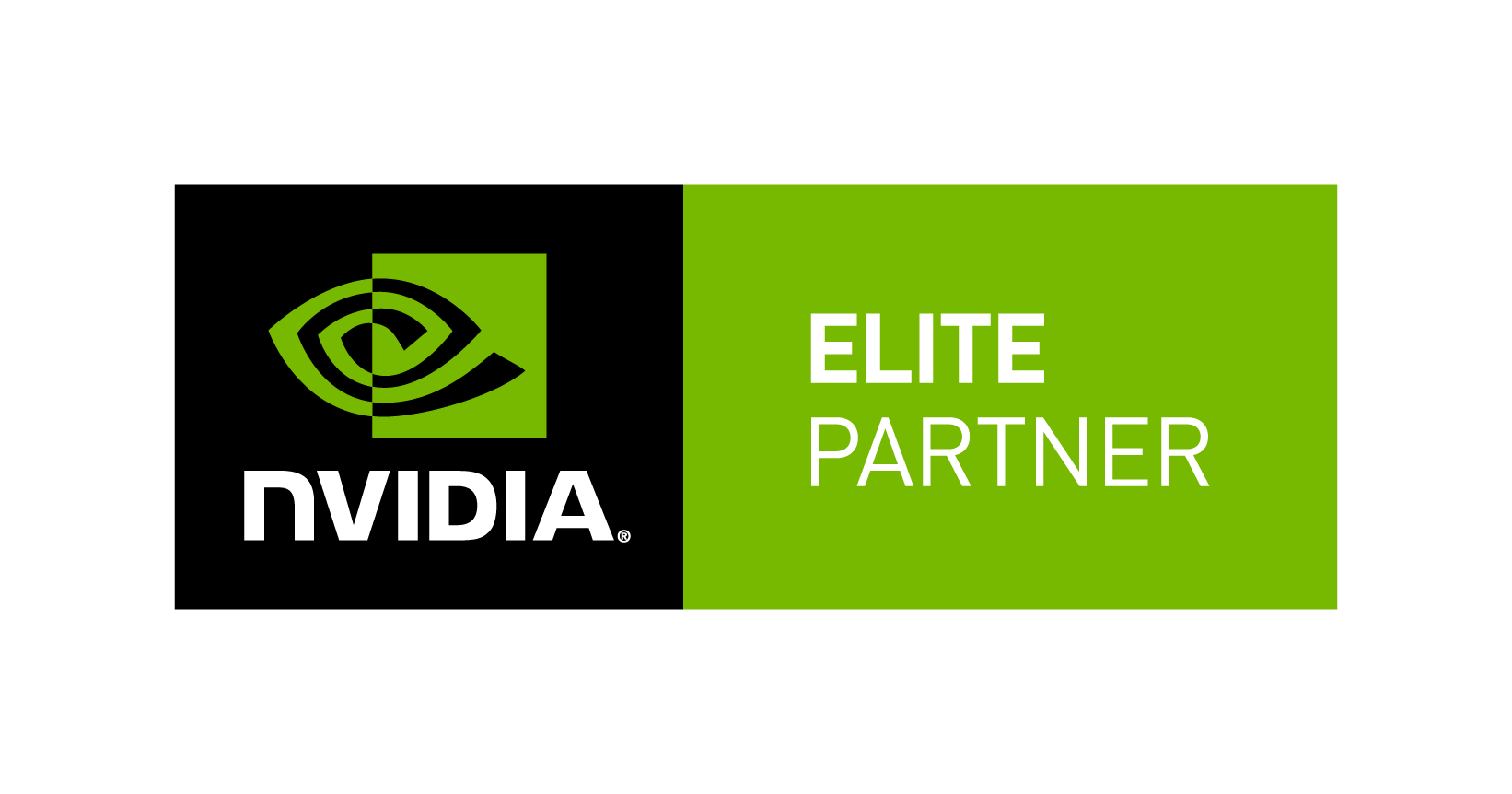 "
Boston Limited are the most accredited NVIDIA Elite Partner in Europe.
INFOGRAPHIC
THE FUTURE OF AI
It's already revolutionising the fields of supercomputing, healthcare, financial services, big data analytics, and gaming. That reach is about to take a massive leap forward. The introduction of the NVIDIA Volta™ architecture to the world of AI is bringing humanity's moonshots within reach.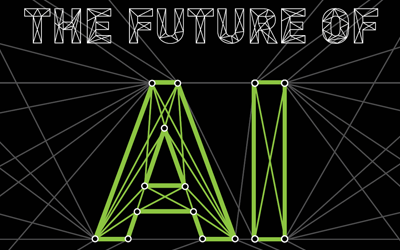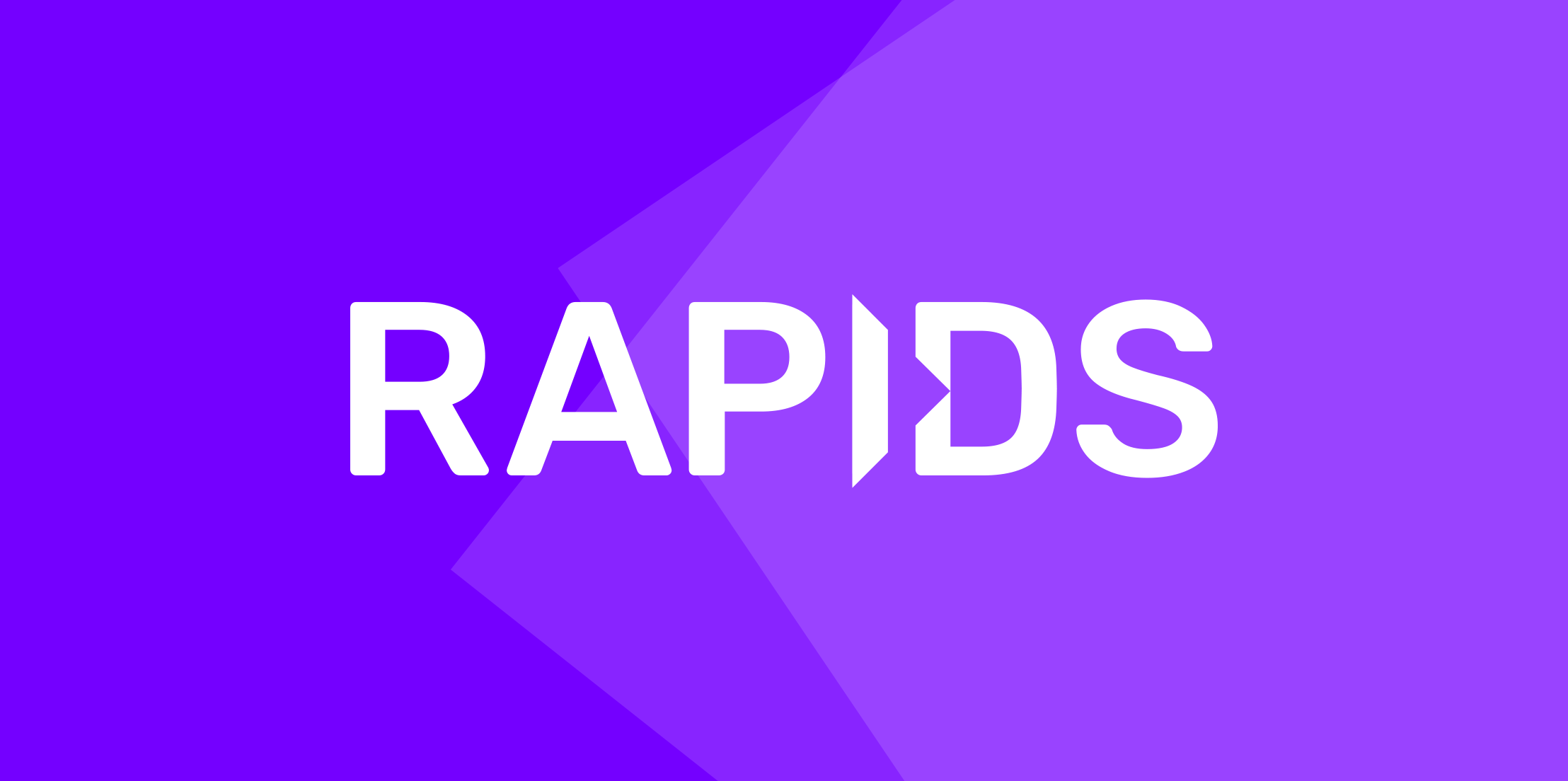 OPEN GPU DATA SCIENCE
FIRST EUROPEAN RAPIDS TEST DRIVE
RAPIDS is a powerful new suite of open source software for executing end-to-end data science training pipelines. It's all done completely in the GPU, reducing training time from hours to minutes. Boston is pleased to announce the first European NVIDIA RAPIDS Test Drive Program is now open to customers and data scientists looking to accelerate and scale out their frameworks working in Python.
FIND OUT MORE BOOK A TEST DRIVE
Inferencing using NVIDIA
NVIDIA Tesla T4
With inference, speed is just the beginning of performance. To get a complete picture about inference performance, there are many factors to consider, ranging from programmability to rate of learning. Learn more about Inferencing from our microsite.
FIND OUT MORE BOOK A TEST DRIVE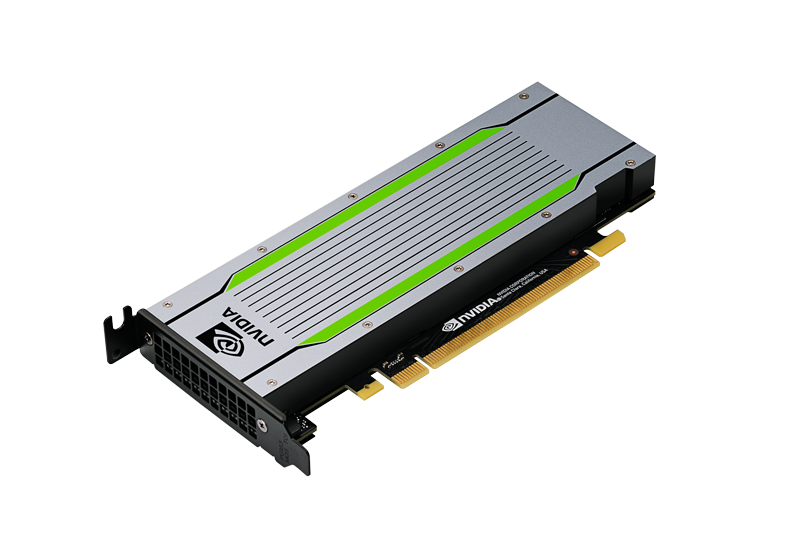 TECHNICAL WEBINAR
T4 For Inferencing - products, platforms and practicalities
Join Paul Graham, Senior Solutions Architect, NVIDIA and Michael Li, HPC Systems Engineer, Boston for a technical webinar on NVIDIA Tesla T4 for Inferencing.
This webinar is ideal for technical members of staff looking to understand how the latest Turing architecture in NVIDIA Tesla T4 GPUs can be utilised for diverse workloads including HPC, deep learning training and inference, machine learning, data analytics and graphics.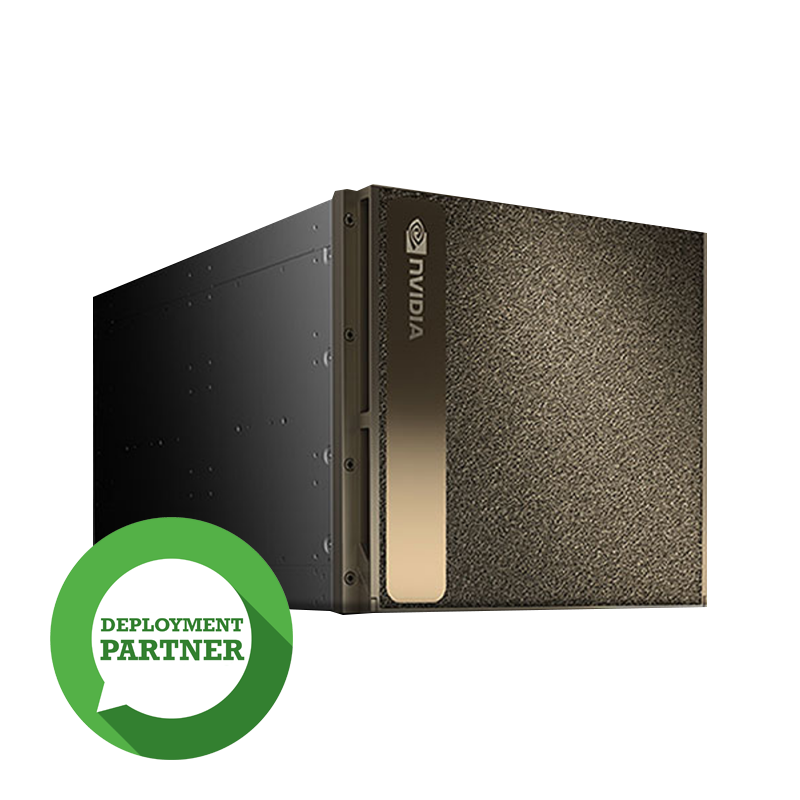 The world's most powerful deep learning system for the most complex AI challenges.
NVIDIA DGX-2
Experience new levels of AI speed and scale with NVIDIA® DGX-2™, the first 2 petaFLOPS system that combines 16 fully interconnected GPUs for 10X the deep learning performance. It's powered by NVIDIA ® DGX ™ software and a scalable architecture built on NVIDIA NVSwitch, so you can take on the world's most complex AI challenges.
FIND OUT MORE DOWNLOAD DATASHEETBOOK A TEST DRIVE

NVIDIA Deep Learning Institute (DLI) workshops, hosted by Boston, offer hands-on training for developers, data scientists, and researchers looking to solve challenging problems with deep learning.

FIND OUT MORE ABOUT OUR COURSE CATALOGUE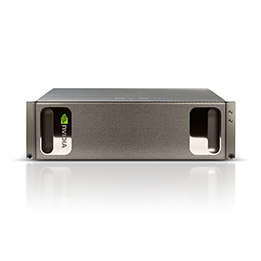 The Fastest Path to Deep Learning Inspired by the demands of AI and data science
NVIDIA DGX-1
NVIDIA ® DGX-1 ™ fast-tracks your AI initiative with a solution that works right out of the box so that you can gain insights in hours instead of months. With DGX-1 you can simply plug in, power up, and get to work, thanks to the integrated NVIDIA deep learning software stack and DGX-1 cloud management services. Special Offer: Save up to 20% for a limited time on DGX-1!
FIND OUT MORE DOWNLOAD DATASHEET;BOOK A TEST DRIVE
3x faster than the fastest workstations
NVIDIA DGX-Station
Designed for your office, NVIDIA® DGX Station™ is the world's first personal supercomputer for leading-edge AI development. Built on the same NVIDIA GPU Cloud Deep Learning Stack powering all NVIDIA DGX™ Systems, you can now experiment at your desk and extend your work across DGX Systems and the cloud.
FIND OUT MORE DOWNLOAD DATASHEETBOOK A TEST DRIVE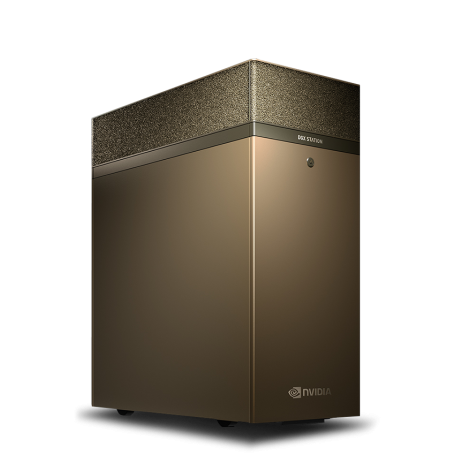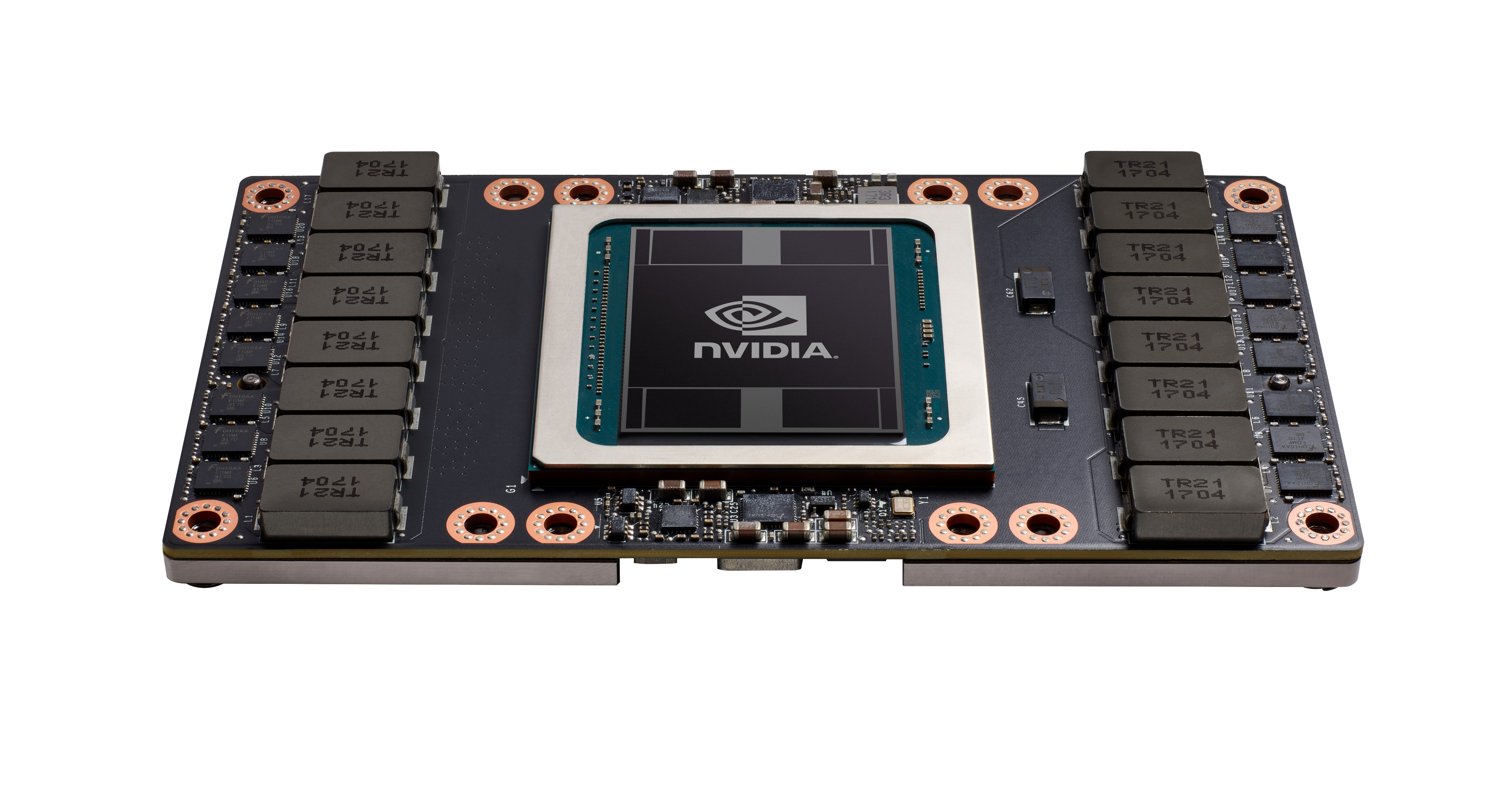 The Most Advanced Data Centre GPU Ever Built.
NVIDIA Tesla V100S
Powered by NVIDIA Volta™, the latest GPU architecture, Tesla V100S offers the performance of up to 100 CPUs in a single GPU - enabling data scientists, researchers, and engineers to tackle challenges that were once thought impossible. NVIDIA® Tesla® V100s is the world's most advanced data centre GPU ever built to accelerate AI, HPC and graphics.
DOWNLOAD DATASHEETBOOK A TEST DRIVE
The World's Most Powerful Ray Tracing GPU
NVIDIA Quadro RTX 8000
The NVIDIA® Quadro RTX™ 8000 is the world's most powerful GPU, delivering unparalleled performance and memory capacity to meet the demands of real-time ray tracing, AI, and visualization workflows.
FIND OUT MOREBOOK A TEST DRIVE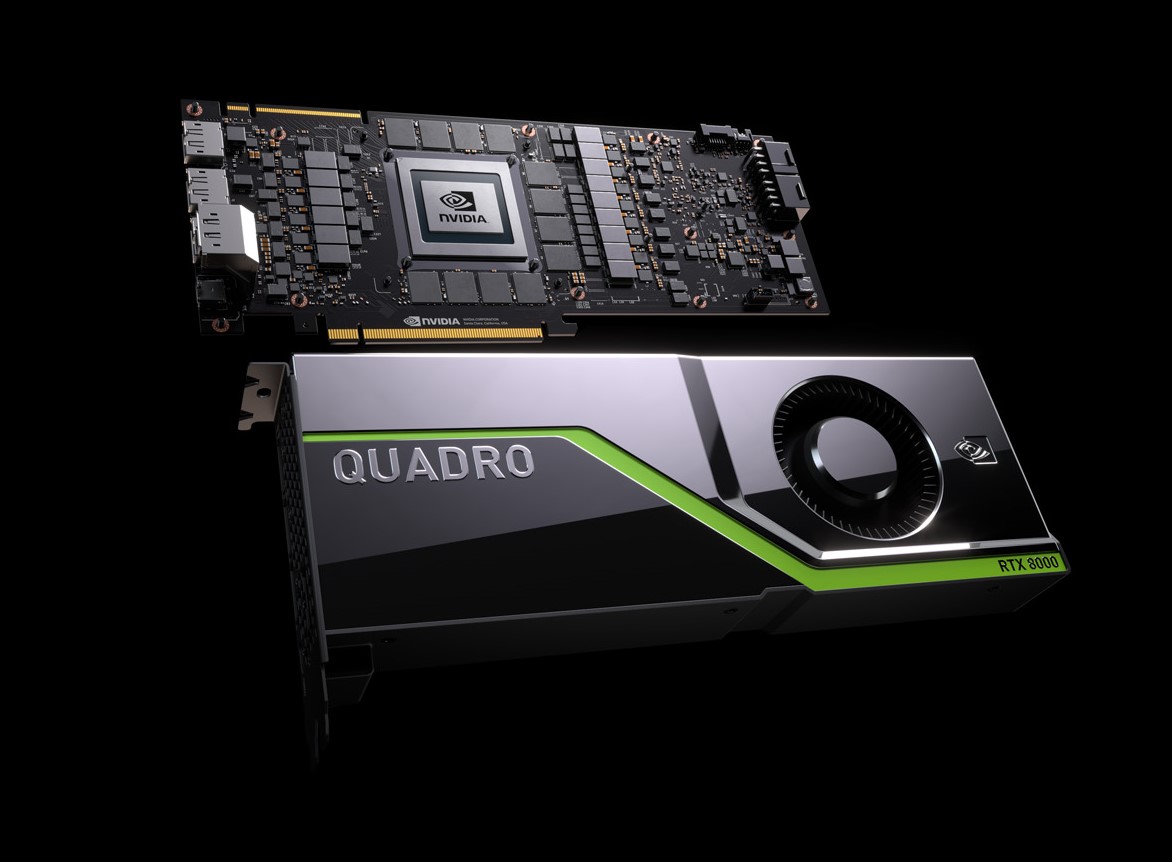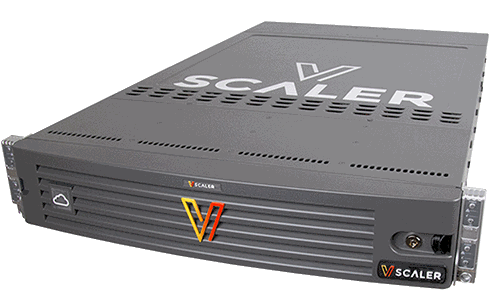 AI & Deep Learning in the cloud
vScaler GPU Accelerated Cloud
Spin up deep learning environments with all the appropriate frameworks (Tensorflow, Caffe, Theano) installed and ready for use and accelerated using the world's fastest GPUs, purpose-built to reduce training time for DL algorithms and AI simulations.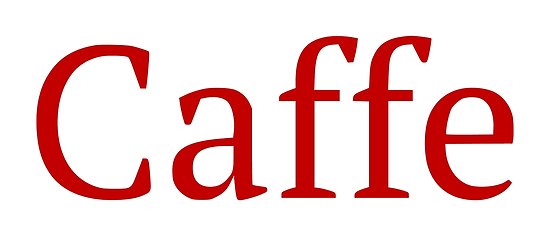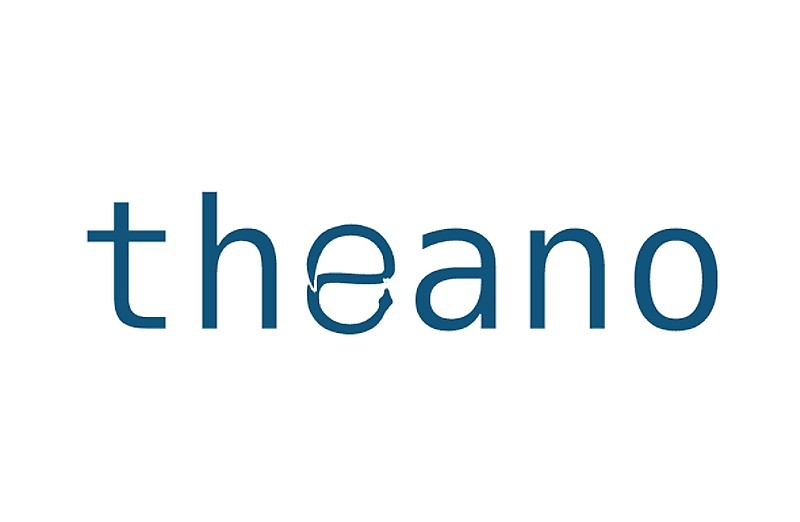 FIND OUT MORE DOWNLOAD DATASHEETBOOK A TEST DRIVE

Boston are pleased to open up our test facilities for your use. New and improved technologies are emerging all the time, and this can be a daunting situation for customers planning their future projects. Making the right decision about new hardware is a difficult proposition, made even harder when clients are unable to test and understand the hardware first before making their purchase.

BOOK A TEST DRIVE