" /> " />
NVIDIA Mellanox Networking
The need to gain network and server efficiencies is paramount to every IT solution. By combining key technologies from the adapter and switch, Mellanox can accelerate networks and reduce CPU utilization for increased scalability and the highest efficiency. Explore how Mellanox's broad portfolio of Ethernet and InfiniBand technologies can enhance your network and take your solution to the next level..
VIEW ALL PRODUCTSVIEW MELLANOX STORE BOOK A TEST DRIVE

Leading supplier of end-to-end InfiniBand and Ethernet interconnect solutions
WEBINAR
Find out how you can be one of the first to learn how the NVIDIA® BlueField® data processing unit (DPU) can ignite unprecedented innovation for modern datacentres, delivering a broad range of advanced networking, storage and security services for complex compute and AI workloads.
New from Mellanox
SN2700 Ethernet Switch
The SN2700 spectrum-based 100GbE switch is the ideal top of rack (ToR) solution for the demands of today's growing datacentres. With up to 64 ports of 10/25/50GbE in 1RU form factor and capable of a huge 6/5 Tb/s throughput and processing capacity of up to 9.52B packets-per-second this switch combines the broadest set of datacentre focused standards as well as Open Ethernet switching technologies.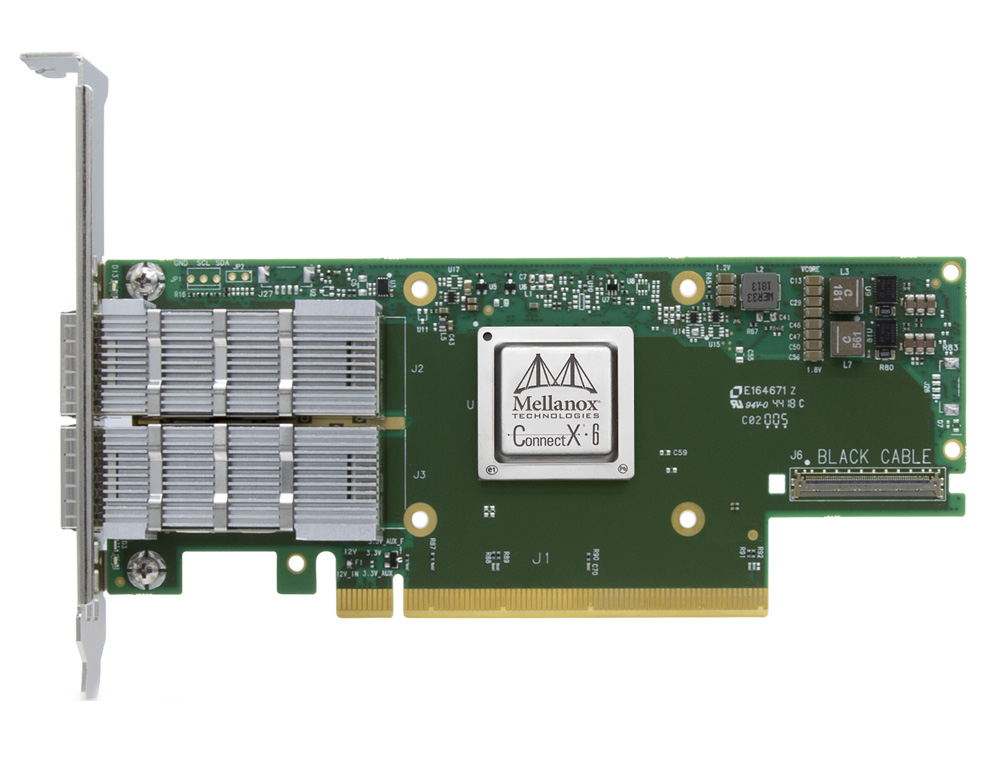 NEW FROM MELLANOX
CONNECTX-6
World's first 200Gb/s HDR InfiniBand and Ethernet network adapter card, offering industry-leading performance, smart offloads and In-Network Computing, leading to the highest return on investment for High-Performance Computing, Cloud, Web 2.0, Storage and Machine Learning applications.
New from Mellanox
QM8700 Series - Mellanox Quantum™ HDR 200Gb/s InfiniBand Smart Switches
Built with Mellanox's Quantum InfiniBand switch device, the QM8700 series provides up to forty 200Gb/s full bi-directional bandwidth per port. QM8700 is the world's smartest network switch, designed to enable in-network computing through the Co-Design Scalable Hierarchical Aggregation and Reduction Protocol (SHARP) technology.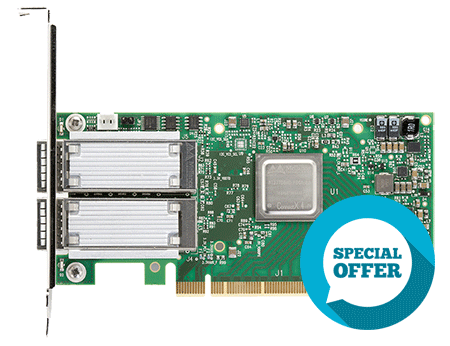 Faster bandwidth capacity, reduced bottlenecking and latency
SPECIAL OFFER: 25GbE FOR THE PRICE OF 10GbE
Isn't it about time you made the switch to 25GbE? For a limited time Boston are offering 25GbE for the price of 10GbE on single and dual-port ConnectX®-4 Lx EN network interface cards.
New from Mellanox
SN2010 Ethernet Switch
The SN2010 switch is the ideal top of rack (ToR) solution for hyperconverged and storage deployments. Packed with 18 ports of 10/25GbE and 4 splittable ports of 40/100GbE, the SN2010 can deliver up to 1.7Tb/s aggregate throughput.
FIND OUT MORE DOWNLOAD DATASHEET