Posted on 11 June, 2023
Unveiling the latest technological innovations at ISC High Performance 2023
ISC High Performance, one of the most prestigious events in the world of high-performance computing, took place last month and brought together industry leaders, researchers and enthusiasts to showcase and discuss the latest advancements in this rapidly evolving field. Boston Limited attended alongside several partners, and in this blog we will delve into some of the highlights from ISC High Performance 2023 and explore a number of the innovative solutions, products and services that were unveiled.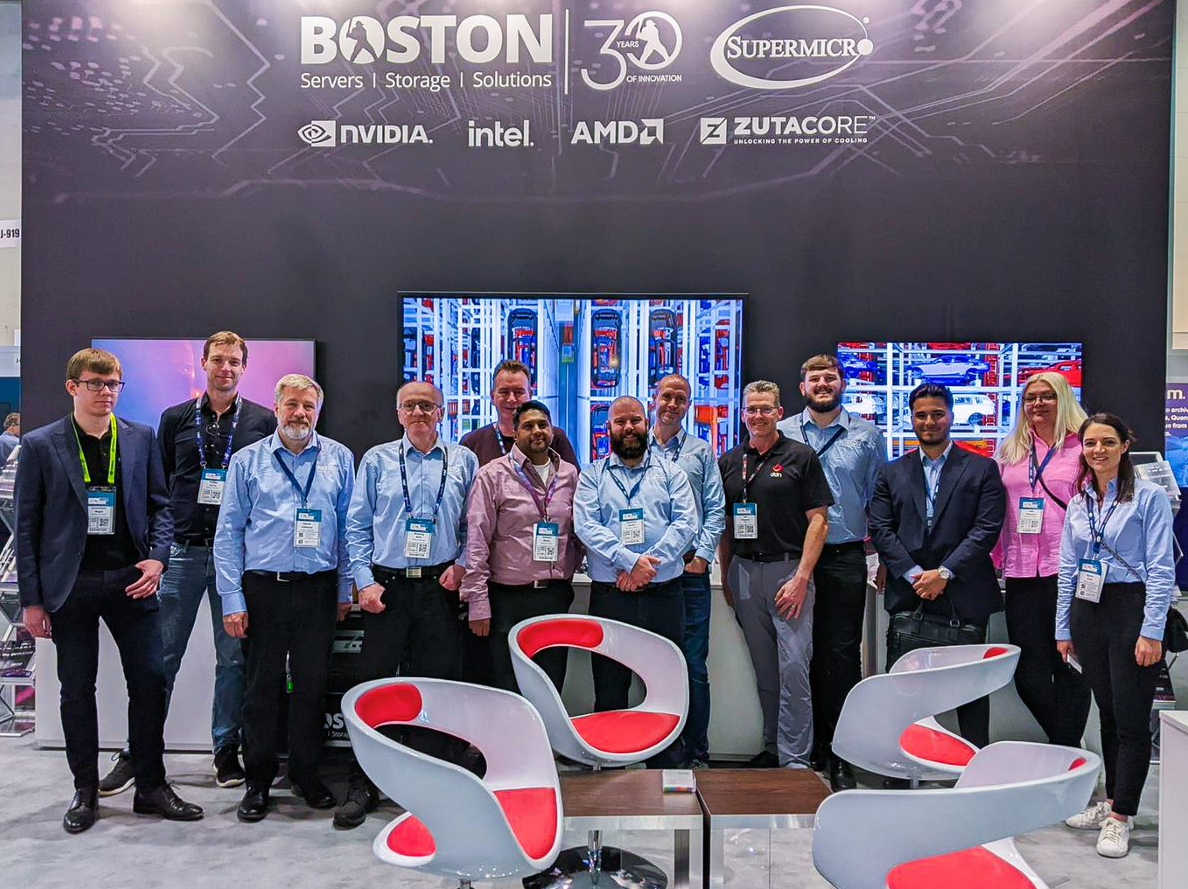 Pushing the boundaries of technology with Boston
This year, we displayed two new, innovative offerings: the AI Art Generator and CloudXR. The AI Art Generator captivated attendees with its ability to create stunning artwork using artificial intelligence algorithms. Leveraging deep learning models, the generator produced visually bewitching and unique pieces, demonstrating the fusion of technology and creativity. This technology presents new avenues for artists, enabling them to explore the realms of AI-driven artistic expression.
In addition to the AI Art Generator, we also introduced CloudXR, a groundbreaking solution that brings Extended Reality (XR) experiences to the cloud. CloudXR harnesses the power of cloud computing to stream immersive virtual reality (VR), augmented reality (AR) and mixed reality (MR) content directly to users' devices, eliminating the need for high-end local hardware. With CloudXR, users can access rich and interactive XR experiences on a wide range of devices, making XR more accessible, scalable and cost-effective. This transformative technology has the potential to revolutionise industries such as gaming, training, architecture and healthcare by enabling seamless and immersive XR experiences from anywhere.
Making a lasting impression on the big stage
Two members of the team, Andrew Addison and Laurence Sawbridge, were keynote speakers at ISC High Performance 2023. Their expertise and contributions to the field of high-performance computing, AI and data science enabled them to share valuable insights on:
Accelerated Scalable HPC Solutions
Alternative Hardware
Burst Capacity
Disaster Recovery
Data
Cloud
AI Art Generator
And much, much more...
Thank you to our partners!
Our time at ISC High Performance 2023 was truly remarkable, and we couldn't be more thrilled to have had the opportunity to showcase an impressive lineup of products and solutions. Teaming up with industry powerhouses like Supermicro, Intel, NVIDIA, AMD and ZutaCore, we presented an exceptional range of offerings that left attendees in awe, such as:
Boston's very own AI Art Generator brought to you by: NVIDIA RTX A6000 GPU
AMD Threadripper Workstation - AS-5014A-TT
Supermicro SYS-241H-TNRTTP (X13 system) for AI, research, and analysis
Supermicro SYS-681E-TR (X13 system) - SYS-681E-TR
ZutaCore liquid cooling system
The seamless integration of hardware and software from these esteemed partners results in unmatched performance, scalability and efficiency. Our commitment to delivering best-in-class solutions was on full display throughout the event, solidifying our reputation as an innovative force in the high-performance computing landscape. ISC High Performance 2023 was a fantastic platform for us to highlight the remarkable capabilities of our collaborative efforts.
We are excited to continue pushing the boundaries of technology and driving advancements in the field. Stay tuned for more groundbreaking developments from Boston Limited!