Posted on 15 December, 2021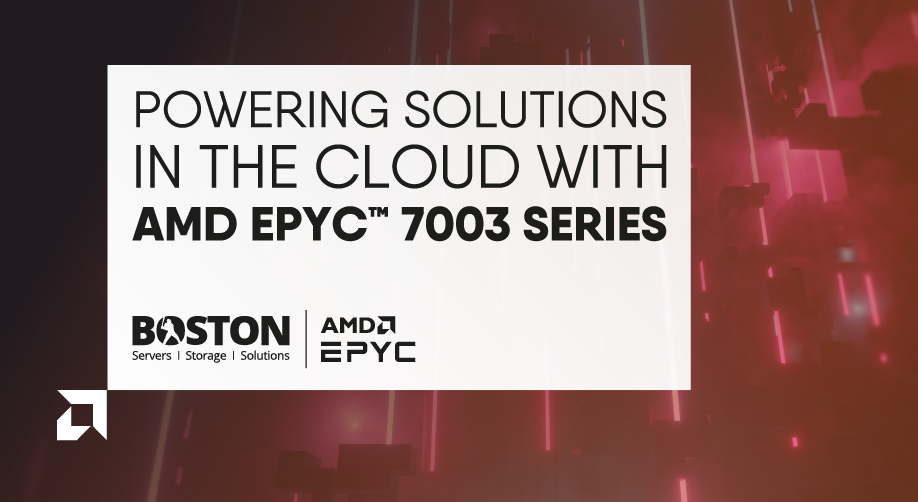 Server processors offer reliability and energy efficiency, the quality of which will have a direct effect on the performance of your data center and of course your business. So, of course, you'll want the most bang for your buck.
The broad ecosystem and support for open tools and libraries are more reasons why top cloud providers are choosing AMD.
Enter the 3rd Gen AMD EPYC™ 7003 Series – built on the "Zen 3" core and AMD Infinity Architecture, providing the power to elevate your business productivity to new levels, by way of faster application performance with the number of cores ranging from 8 to 64. From traditional application deployment to the latest innovations, with AMD EPYC™ 7003 processors you have the system resources and capacity your applications require.
Powering solutions in the cloud, on premises or off-premises and providing outstanding performance across the wide spectrum of industry-standard applications. Delivering the results you need, when you need them, AMD EPYC™ powered servers help you capitalise on business impact quickly across your enterprise – no matter how, where, or when your applications run.
AMD EPYC™ powers:
Cloud Computing
HCI and Virtualisation
Database and Analytics
High-Performance Computing

The 7003 Series processors provide a full feature set across the stack with industry-leading I/O, 7nm x86 CPU technology, and an integrated security processor on die.
The security features in closer detail:
AMD Infinity Guard is built in at silicon level, and offers the advanced capabilities required to help defend against internal and external threats. Helping to keep your data safe –all with zero impact to the system performance.
Secure Encrypted Virtualisation (SEV) works to safeguard privacy by encrypting each virtual machine with up to 509 unique encryption keys, known only to the processor.
Secure Nested Paging (SEV-SNP) adds strong memory integrity protection, helping to prevent against malicious hypervisor-based attacks e.g., data replay, memory remapping, etc.
Want to know more?
You can find out about AMD EPYC™ by visiting our partner page here or get in touch with our Sales team who are ready to help begin your journey with AMD EPYC™ processors - call us on 01727 876100 or email us at [email protected].