Posted on 05 May, 2020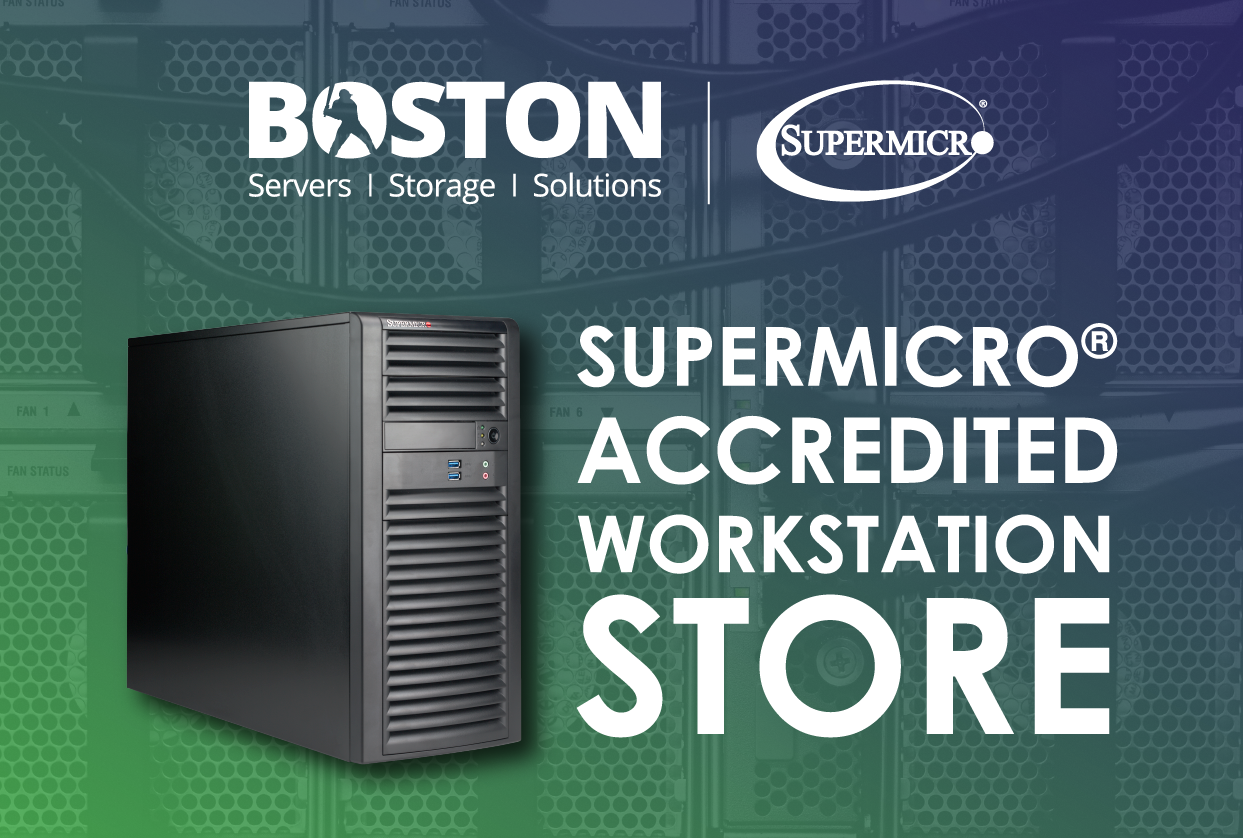 Did you know that a number of Supermicro® SuperWorkstations are certified by leading ISVs, and perform exceptionally well undertaking 3D CAD/CAM, Simulation and Modeling workloads?
These accredited workstations span a number of specifications with many high-performance SKUs including support for the latest Intel® Xeon® Scalable processors and Intel® Optane® DC Persistent Memory Modules, supporting multiple GPUs.
ANSYS SERIES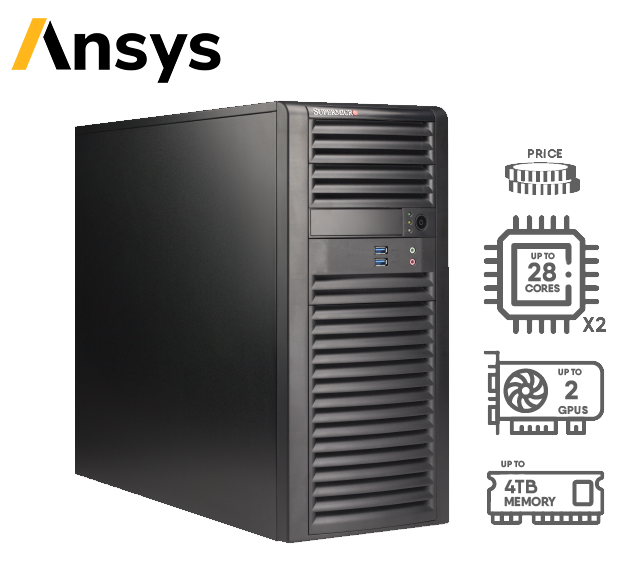 Ansys is a globally trusted engineering simulation software company comprising of a comprehensive software suite that incorporates the entire range of physics, giving access to virtually any field of engineering simulation that a design process requires.
There are three workstations in this series, all accredited by Ansys, offering different levels of specification for your workloads, from performance featuring Intel Xeon W2100/W-2200 series CPUs all the way to a dual Intel Xeon Scalable CPU workstation supporting up to 2 GPUs.
DASSAULT SERIES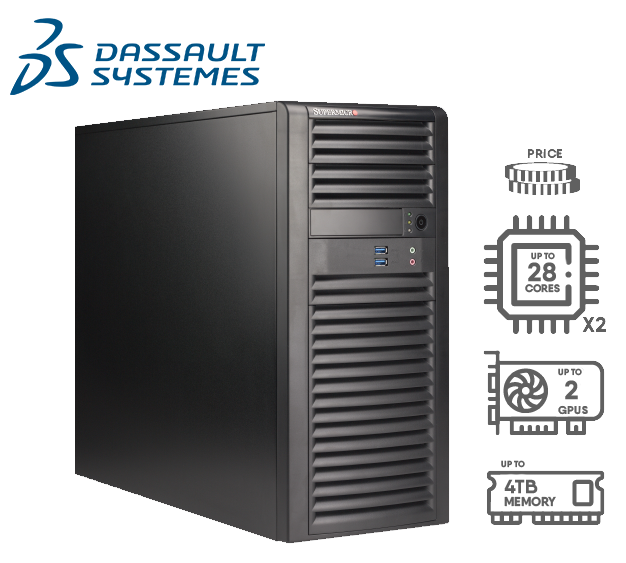 Dassault Systemes have a wide collection of software solutions for design & engineering, manufacturing & production, simulation, governance & lifecycle, and 3D design experiences, for professionals.
There are two workstations in this series that are certified to meet the requirements of workloads across the whole Dassault Systemes catalogue including CATiA, SOLIDWORKS and SIMULIA.
PTC CREO SERIES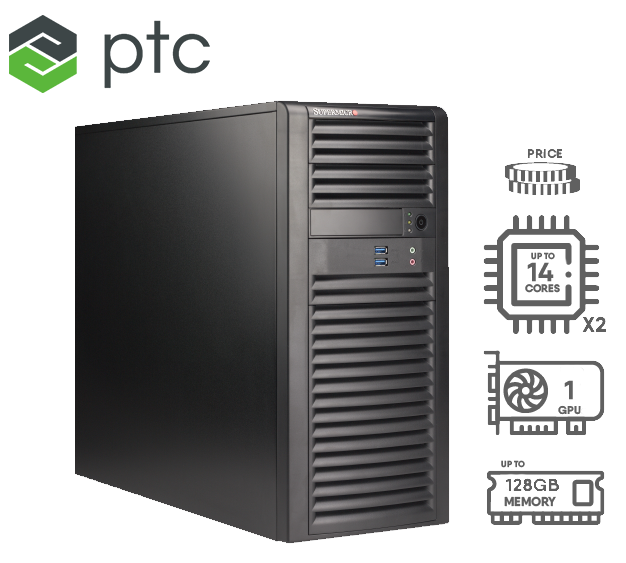 PTC Creo is a suite of optimised 3D CAD Software solutions supporting product design for manufacturers. With features for simulation and analysis, Augmented Reality and model-based definition (MBD) Creo can provide live simulations with termal, structural and modal analysis in one environment.
There are three solutions in this series optimised for a number of Creo-based workloads, utilising NVIDIA® Quadro® RTX GPUs and Intel® Xeon® W-2200 Series CPUs.