Posted on 01 March, 2018
6 Reasons to Upgrade to NVIDIA DGX-1 with Volta
Your organization is on a mission to gain insights faster, improve product development, streamline operations, and enhance interactions with customers. You need to move your AI initiatives to the fast lane, and a simple upgrade to NVIDIA® DGX-1™ with Volta will get you there.
1.) Your One petaFLOPS Data Center in Only Three Rack Units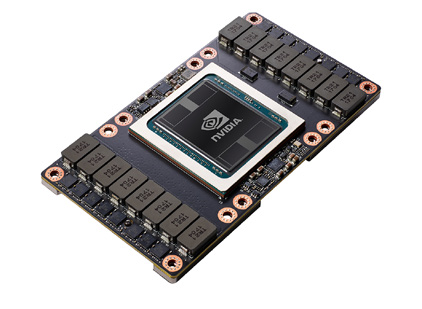 With the NVIDIA Volta architecture, you can now fit the computing power that used to consume many racks of data center equipment into a single appliance. DGX-1 with Volta delivers the deep learning performance of 800 CPUs in a three-rack unit form factor that consumes only 3500 W of power. Compare that with the power and cooling demands of potentially hundreds of traditional servers, and there's never been a better time to make the move to the GPU-accelerated data center, powered by Volta.
2.) The Latest Innovations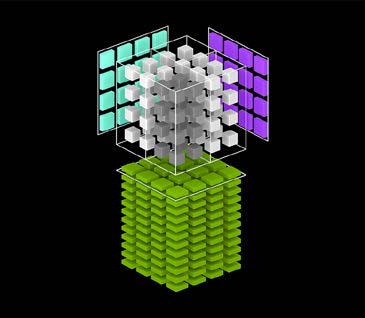 GPU technology continues to make quantum leaps over traditional CPUs, both in performance and architectural innovation at the system level. DGX-1 with Volta incorporates the newest advancements— including NVIDIA Tensor Cores—to accelerate the matrix-multiply operations fundamental for deep learning training and inference. Designed to dramatically increase floating-point compute throughput at only a modest area and power cost, Tensor Cores provide a 4x4x4 matrix processing array that delivers 125 TFLOPS of deep learning performance per GPU. That's a 5X increase over NVIDIA Pascal™ architecture. DGX-1 with Volta also uses next-generation NVIDIA NVLink™ for an ultra-high-bandwidth, low latency GPU interconnect that's 2X faster than Pascal and 10X faster than PCIeinterconnected GPUs.
3.) Training and Inference in One Versatile Platform
GPU-accelerating your data center can help you overcome workflow bottlenecks from end to end. DGX-1 with Volta, enables you to build a complete deep learning lifecycle that goes from training to inference in one versatile platform that's proficient at both. Build and train deep learning models at scale on DGX-1 and run inference using your NVIDIA TensorRT™-optimized models with 3X more throughput than Pascal.
BENEFITS OF DGX-1 WITH VOLTA
Record-breaking performance
Latest technology
Deep learning versatility
Volta-optimized software
Accelerated ROI for deep learning
Volta Upgrade Promotion
4.) Volta-Optimized Software
DGX customers benefit from regular updates to NVIDIA optimized deep learning frameworks that have been engineered to ensure maximum training performance. These include enhancements to take advantage of the power of Volta at every layer in the deep learning stack, including Tensor Core math integrated into NVIDIA CUDA®, cuBLAS, and cuDNN. It also includes optimizations in NCCL for the highest efficiency in Voltabased multi-GPU and multi-node DGX-1 training.
5.) Going Faster Adds to Your Bottom Line
Businesses everywhere are experiencing the transformative effect of infusing AI into their strategy for survival and growth. A recent study by Forrester Research found that companies using DGX-1 saw an average of $2.4M in incremental revenue and $436k saved in data scientist productivity. These results come from accelerating the pace of delivering AI-powered products or services, as well as workflow efficiency resulting in lower ongoing OpEx. Organizations can now grow their top line faster and increase profitability thanks to faster time-to-insights enabled by DGX-1 with Volta.
6.) Upgrade Now and Get 20% Off
It's never been a better time to get into the "AI Fast-Lane" with DGX-1 with Volta. Take advantage of a special limited-time offer, to get 20% off the price of the DGX-1 Volta Upgrade Kit. This promotion is for a limited time, terms and conditions apply. Consult your NVIDIA partner representative for details.
It's Never Been Easier to Get into the Fast Lane with Volta
Making the switch to AI is as easy as contacting your NVIDIA partner. They'll help you order the Volta upgrade kit, which will be personally delivered and installed by a professionally trained NVIDIA technician. Upgrading to Volta can be done in as little as three hours. Your DGX-1 with Volta can even conveniently using the same power supply that currently services your environment, and the system performance and operation will be validated by the technician before turning it over to production.
To get started, contact us today! For more information on DGX-1 with Volta, visit www.nvidia.com/dgx-1