Posted on 25 November, 2022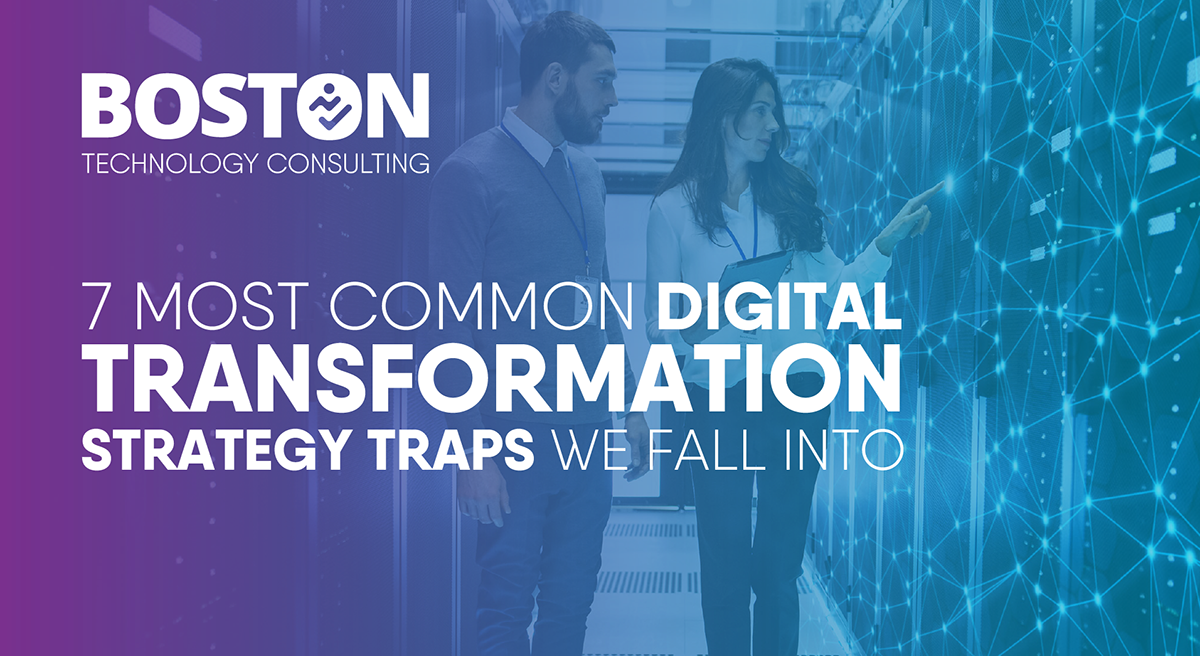 Digital transformation is a priority for many companies. This involves reinventing an organization by using digital technology to improve performance. These transformations, whether they are updating legacy systems or bringing in new tools and moving to the cloud, can be costly and complex if managed and executed incorrectly.
A company can transform itself and experience exponential growth, as demonstrated by Netflix. Netflix began its journey as a mail-order DVD rental business. They changed their business model to provide a digital content streaming service a decade later in response to market changes, and the rest is history. Netflix successfully embraced transformation and adapted to shifting market conditions.
The Netflix example makes digital transformation seem simple, but in reality, it is not. Not all businesses that embark on transformational processes end up with the outcomes they hoped for.
Historically, it would take years to complete the end-to-end process of developing a technology-driven strategy and putting it into practice. Businesses frequently dedicate 80% of their budget and resources to keeping the lights on (KTLO), or upkeep of their current infrastructure and systems. However, the effect COVID-19 had on businesses nearly quadrupled the rate at which the most recent trends in digital transformation were adopted.
As you prepare to start your digital journey, consider the following questions:
A) What is your strategy? Is it solely focused on technology rather than a customer-centric digital strategy?
B) Are you altering the way you conduct business? It does not qualify as transformational if it consists merely of integrating technology into routine business activities.
C) How broad is the scope? When the focus is only on one team or department rather than the entire organization, it is not transformational.
D) What are your objectives? If the primary objective is to cut costs rather than create value, it does not qualify as transformational.
According to Gartner, two-thirds of all business leaders believe that their companies need to pick up the pace of digitalization to remain competitive. On the other hand, leaders need to understand the risks involved in pivots like these and how to handle our most common traps.
In this blog, we will look at some common mistakes that most businesses make during digital transformation in their projects and how they can avoid them.
1. An unclear goal
One common mistake many companies make when going through a digital transformation is not having a defined and clear goal.
To avoid this from happening, it may be helpful to first narrow down the main objective and understand that it isn't just about building an application or website, it is much more than that.
Solution
Plan an effective digital transformation strategy that is well articulated, well understood, and identifies specific, measurable, and achievable objectives. In order to achieve this, it must start at the top and spread throughout the organization. Employees should understand what they are doing, why it's important, and how it fits into the organization's goals.
For instance, if a new feature or functionality is added in the middle of the implementation process, resistance is inevitable. Additionally, it might cause a deviation from the original strategy, which might have unexpected consequences.
2. Lack of IT skills
Lack of IT skills or expertise may significantly hinder digital transformation efforts and jeopardize business continuity. A successful digital transformation requires businesses to acquire the appropriate capabilities, tools, and talent. However, in-house skills likely won't be sufficient to facilitate the transition. For businesses to accomplish their ambitious digital agendas, consulting with digital transformation firms can be invaluable.
Solution
Digital tools change frequently. Consider the variety of Microsoft Office releases over the past ten years as an example of how they change and add new features on a regular basis. Learning cannot be a one-time event if a training program is to bridge this digital skills gap sustainably. The aim to improve digital literacy must be ongoing and ever evolving.
The new paradigm for learning and development in the twenty-first century requires organizations to address both what and how employees learn. We can achieve true digital transformation by formulating new strategies that take changing needs in both content and delivery into account.
3. A lack of leadership support
Leadership is not a technology; it is the key to accelerate digital transformation. The project is unlikely to succeed unless the leaders are enthusiastic, engaged, and committed to transformation. Leaders should also have a clear digital strategy outlined, which is necessary to drive the transformation, as well as having a strong grasp of the underlying culture and leadership skills.
Solution
In other words, you need a manager who can bend the digital transformation direction easily. This person must have the fortitude to acknowledge when something is not working properly and to speak up without hesitation when something is going in the wrong direction.
When a large health-care organization decided to implement an enterprise-wide electronic health record (EHR) system; rather than hiring a tech expert, they chose someone from within the business. This was an executive in charge of one of their hospital facilities.
To ensure success, leaders need to have a clear vision, initiative and authority at a strategic level. It is essential that their full support and leadership flows down to the entire organization. Throughout the digital journey, they should inspire and motivate employees.
4. Ignoring the right implementation of data
Often businesses that embrace digital transformation miss opportunities for success due to a lack of data analysis and insight extraction from the data they have collected for the transformation.
Solution
There is an abundance of data available for the appropriate digital transformation implementation. One of the most effective steps organizations can take to succeed in the adoption of digital transformation is to implement modern data management.
5. Under- resourced workforce
The biggest obstacle to any digital transformation project is the lack of staff. Many people make the mistake of thinking that their current team can handle the change.
Most IT departments are already overworked and understaffed. A Gartner study also found that only 17% had sufficient employees to enable them to undertake a seamless digital transformation.
Solution
There are two options; the first is to increase the number of new hires, and the second is to get more value out of the current staff.
6. Unrealistic deadlines
Setting fixed deadlines for the digital transformation initiative is impractical because the transition is a continuous process. The constant stream of technological advances magnifies this fact.
Solution
Instead of setting a fixed deadline, set short-term goals to keep your digital transformation on track. As a result, businesses opting for digital transformation will be able to manage the deliverables more effectively and determine the rate at which they are transitioning. Additionally, this will prevent the team from feeling overburdened by deadlines.
7. Ignoring customer's digital needs
Many businesses that are pursuing digital transformation become fascinated with cutting-edge technologies and overlook the fact that their customers are the key motivator for the change. Often these initiatives fail because they frequently concentrate on technology and disregard the needs of customers.
Solution
Implementing concrete, customer-focused digital tools like mobile applications or websites that enhance the customer journey are examples of digital transformation.
Understanding how customer demands are changing, especially during uncertain times like a pandemic or recession, is critical for success. Customer-centricity and a customer-centric mindset are fundamental.
Conclusion
Multi-national firms have recently accelerated their digital transformation. Having a solid strategy in place and building a solid architecture to further digitize the business is widely accepted as the key to future success in digital transformation.
Boston Technology Consulting offers effective and efficient data-driven frameworks, and digital transformation-based strategies, which result in insightful decisions and effective actions.
To find out how we can assist you in developing a digital transformation strategy that benefits your company, get in touch with our team at [email protected].