Posted on 09 May, 2022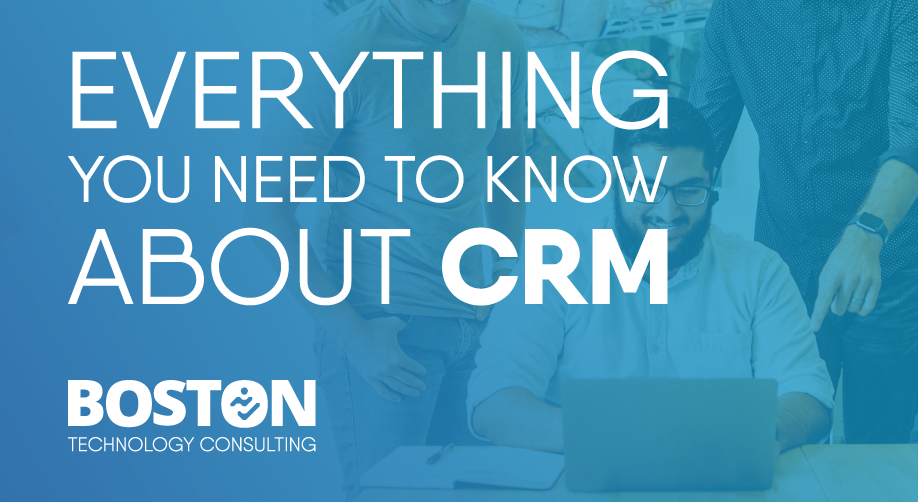 CRM isn't just important — it's critical for many organizations. In today's world, "customer first" is the marketing pitch, but to get the most out of the CRM approach organizations need to incorporate it into the whole business strategy. By doing this, it enhances the organization's efficiency, productivity, and profitability.
The benefits of implementing a CRM across the entire organization can be tremendous, although it was created for sales teams. However, for marketers and customer support teams managing post-sales contacts, it is becoming increasingly vital.
The software gives a better understanding of how the organization is doing by leveraging real-time sales data to eliminate guesswork from business choices. It gives a complete picture of the consumers and their activities, focuses on them and designs the customer experience strategy.

Customer Relationship Management (CRM) is defined as "the primary functions of obtaining, retaining, understanding, and engaging with customers are enabled by business processes and supporting technologies."
Companies can use customer relationship management software to track and manage their lead creation and sales funnels. Lead management, sales forecasting, and managing communications with potential clients are all possible applications.
CRM systems today include many technologies depending on the size of the deployment, the business strategy, and the industry verticals. CRM software supports order, revenue, social networking, and opportunity management in addition to e-commerce and marketing functions.

Customer relationship management is used by businesses for a variety of reasons, but the primary goal is to improve the customer experience and increase sales. According to Forrester's research, 58% of software decision-makers aim to use sales force automation (CRM) products in the next year, while 17% plan to implement customer service software and 18% plan to implement sales force automation.
A good CRM delivers value to the business in two ways when integrated into the system:
Enhancement of the business strategy: A good CRM strategy defines and develops business goals, improves customer service standards, properly articulates CRM features and processes, and meets functional requirements. Customer information, customer service goals, employee roles, and strategic possibilities should all be included. In addition, KPIs related to company projects and overall goals should be included in a CRM strategy.
Cloud agility and adaptability: As more CRM platforms and solutions migrate to the cloud, process automation and the infrastructure that supports them become increasingly important. For example, Microsoft uses Azure to augment its sales cloud. Each cloud platform has its own set of analytics and machine learning (ML) tools that have a big impact on CRM insights and solutions.

When evaluating CRM's business value, revenue growth and cost-cutting should be considered. As a result, CRM should be able to handle existing business procedures as well as technical capabilities. The benefits are:
Higher revenue: Improve the product mix, value, and price realization to increase the revenue.
Lower direct costs: Improve operational efficiency and sales productivity by reducing exposure to unprofitable customers.
Lower indirect costs: Consolidate CRM instances, minimize CRM application customization, and increase technology adoption and usability while decreasing end-user training times to improve vendor contracts and technology support.
These advantages contribute to increased customer retention by increasing customer lifetime value. Customer retention can rise by as much as 15% with CRM automation.

According to Gartner, larger organizations should manage a broad portfolio of CRM applications with varying levels of maturity. Companies should employ a single-core CRM provider to meet their overall objectives, but they should be aware that others will need to be integrated into the core.
Smaller businesses usually just require one CRM tool, however, larger businesses may require many CRM systems and third-party interfaces. Flexible CRM platforms that unify data entry, business processes, and security across diverse departments are becoming more prevalent in the market, regardless of company size:
Marketing: Messaging and distribution through multiple channels
B2B/B2C: Automation of e-commerce and the sales cycle
Support: Customer interaction and satisfaction

Cloud-based CRM
SaaS solutions have simple interfaces that are easy to use and require less IT involvement and cost. One always has the most up-to-date functionality without requiring considerable IT effort as upgrades are pushed through automatically. Access to cloud CRM is also available at any time, from any location.
On-premises CRM
On-premises CRM provides a comprehensive system control. However, there is a cost. Purchased, installed, and deployed on-premises CRM systems must be monitored, maintained, and upgraded. They can be expensive, take a long time to install and upgrade, and require in-house IT staff to maintain.
Hybrid CRM
Hybrid CRM needs tradeoffs in all areas. Meanwhile, it's crucial to remember that technology is progressively shifting to the cloud. Companies that continue to invest substantially in on-premises CRM risk falling behind as their competitors migrate to the cloud. Mobility (at any time and from any location) will be limited.
CRM risks and challenges
According to Forrester, there are 3 major sources of risk involved with CRM implementation:
Size: According to organizational project management teams, CRM pricing and benefit estimates are less accurate for larger projects than for smaller projects. The greater the scope of the project, the more risk there is.
Vendor risk: Organizations may need to replace a CRM vendor if their product no longer meets their needs or if the vendor has been acquired. CRM costs may rise significantly in either case.
User adoption: Organizations must adequately prepare and train their salespeople to use a new CRM platform, otherwise the new user experience will be less likely to be accepted.

Before supplementing CRM data with other sources of information, organizations should spend time cleaning up their existing customer data to avoid duplicates and incomplete records.
Whether you need to implement a CRM in your company or already have one and want to get more out of it, BTC specialists can help you get the most out of it or set it up from the start. Email us today to begin your journey to having an effective CRM system.