Posted on 13 May, 2020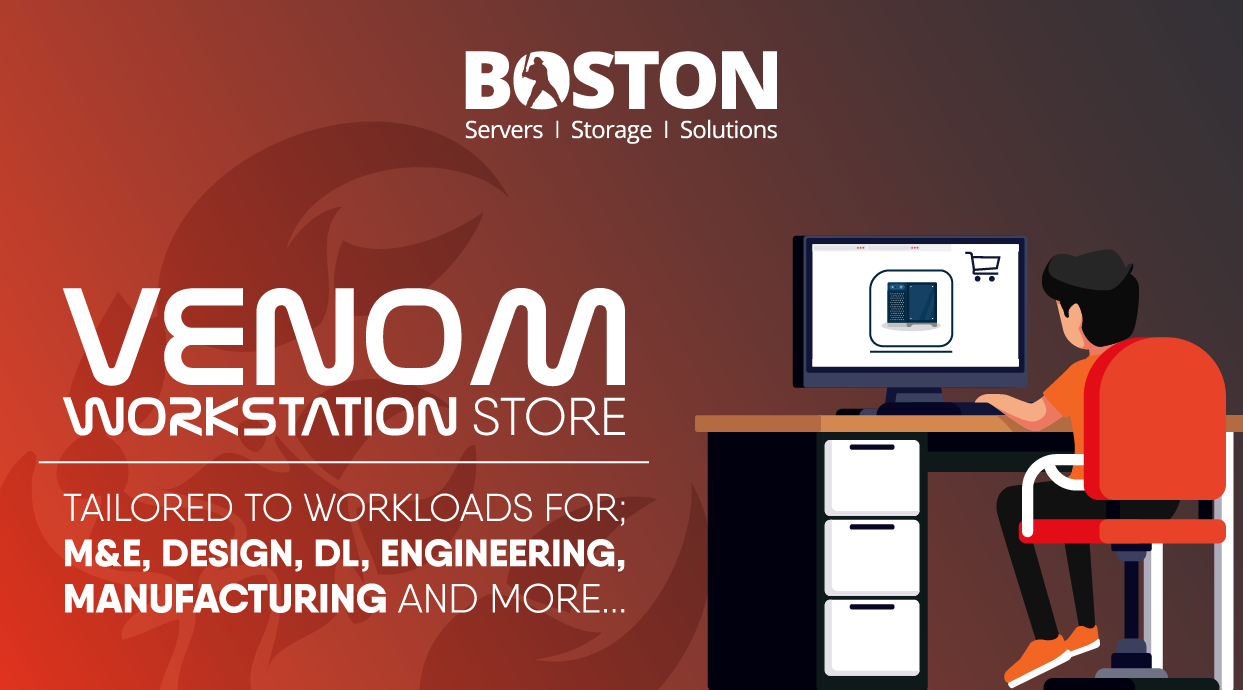 Boston is a global leader in workstation technology, we customise workstations to your requirements using the highest quality components.
From desktop office compute through to full VFX studio installations we have the experience to help you take your creativity to the next level. Venom workstations are available in a number of customisable form-factors and build designs with optional software add-ons so that your system arrives ready to plug in and get to work!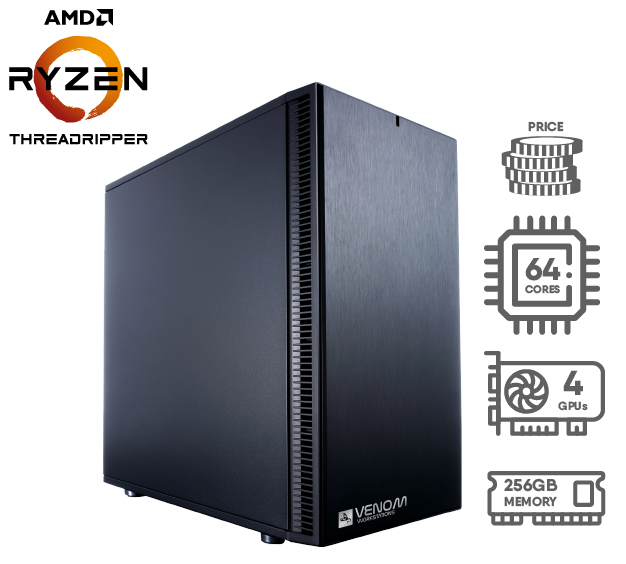 Venom TR3 Series
The Boston Venom TR31-10NP and TR32-10NP workstations are elite single-processor systems designed for VFX professionals that need the highest performance and latest technology to take their creativity to the next level.
Powered by the 3rd generation of AMD Ryzen™ Threadripper™ processor, multiple GPU's and NVMe storage, the Boston Venom TR3 series workstations are built to cut through the most complex workflows and use cases.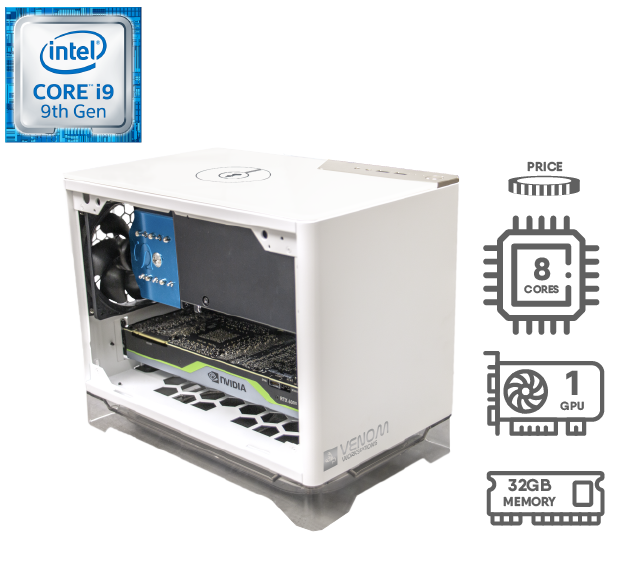 Venom 1001-10NP
This solution is a popular one, combining an ultra-compact, sleek and modern chassis design with computing power to cope with even the most demanding of applications.
Don't be put off by its small stature, this little powerhouse features a 9th gen Intel Core CPU (Coffee Lake) with up to 8 cores/16 threads, an NVIDIA® Quadro® RTX series graphics card and a high-performance NVMe boot drive - combined you can expect faster application loading, data transfer and performance.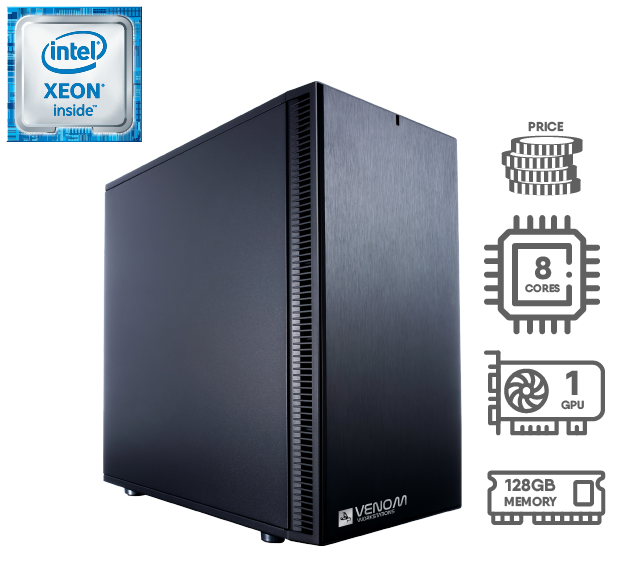 Venom 1002-10NP
Designed with professional workloads in mind; the Boston Venom 1002-10NP is a reliable workstation that combines a sleek modern mid-tower chassis design with enough computing power to satisfy the demands of modern creative applications and a low total cost of ownership.
Powering the Venom 1002-10NP is an Intel® Xeon® E-2200 series processor, based on "Coffee Lake" core architecture, featuring up to 8 cores/16 threads whilst boosting clock speeds up to 5GHz.