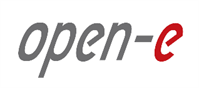 Open-E is an innovative IP-based data storage software developer and manufacturer of products used for building and managing centralized storage servers. Open-E's well-established software is appreciated for best-in-class reliability, performance, flexibility at competitive prices. The ZFS-based Open-E JovianDSS Data Storage Software is a perfect solution for enterprise-sized Software Defined Storage environments as its unique features like thin provisioning, compression and deduplication ensure highest data reliability and integrity, helping to achieve optimal data storage, protection and recovery. The software supports iSCSI, SMB/CIFS and NFS protocols, focusing on enterprise users who require a unified NAS / SAN solution.
Our Philosophy
Our philosophy is simple: we support the commoditization of data storage. Historically, enterprise-class storage solutions have been monolithic, proprietary and expensive. Buyers were locked into one vendor, for one set of technologies and products. Scalable solutions, with advanced storage management features and capabilities such as remote replication, snap copy and automatic failover were costly and affordable only by large enterprise customers.
We endeavour to ensure that our software is not only affordable and easy to use but also rich in the features that SMBs and SMEs want. By using industry-standard server building blocks, such as rack mount chassis, x86 server boards and low-cost SATA RAID controllers, our system integrators can build storage hardware platforms at a fraction of the cost of Tier1 storage vendors.
Open-E Products
The Open-E® DSS V7 and DSS V7 Lite™ line of products are aimed at the SMB and SME markets and enjoy a reputation for best-in-class performance, flexibility, reliability, scalability and return-on-investment. Open-E's flagship product, Data Storage Software V7 (DSS V7) has the features that SMBs need the most, for applications ranging from:
File Sharing
Backup & Restore
Storage Consolidation
Remote Replication for Disaster Recovery
The company'' robust software is also designed with the simplicity and ease-of-use demanded by SMB customers, along with the advanced features required by SME customers.
Open-E JovianDSS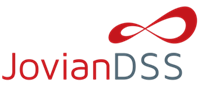 Software Defined Storage: Easy and reliable
Open-E JovianDSS is a ZFS- and Linux-based Data Storage Software designed especially for enterprise-sized storage environments. With its unique features, the product ensures highest data reliability and integrity. It addresses the needs of enterprise users seeking a unified NAS and SAN solution with thin provisioning, compression and deduplication.
Open-E JovianDSS delivers software-defined storage which results in a wide variety of different hardware requirements such as performance range, capacity capability, and connectivity. To ensure compatibility and robust storage environments, all selected partners offer storage systems which are tested, benchmarked and certified by Open-E.
This way, customers are able to use solutions that require exceptional security and redundancy, without compromising performance.
Open-E JovianDSS contains the following features:
Tiered RAM and SSD caching
Data compression
Inline data de-duplication
Data integrity
Thin provisioning.
Over provisioning
Unlimited scalability
Self-healing
View our Open-E DSS Jovian based Igloo 2U-19T-Stor.
Open-E Active/Active Failover feature:
Thanks to the Active-Active functionality, overall cluster performance is improved since the read, write and replication traffic can be balanced on both nodes. Within just a few minutes, you will have up to several hundred gigabytes available on your network - without much effort and no downtime.
Active-Active Automatic Failover for iSCSI is a crucial Data Storage functionality used for:
High Availability
Cloud Storage
Storage for Virtualization
Business Continuity
and many more.