14 October 2017 Source: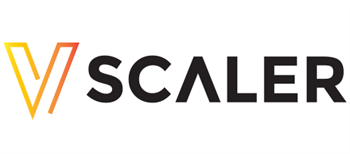 Mumbai, India (14th October 2017): Boston Limited, will showcase its ability to make the workflow in media more agile and at significantly lower-cost through the vScaler private cloud appliance.
Serving the demand for digital media requires a system to be reliable, efficient, and elastic so it can scale up or down as demand requires. The vScaler private cloud appliance, available from specialist value added distributor Boston, is optimised for the broadcast and media industry, enabling production companies to swiftly and easily transition workloads to anywhere, anytime, any device.
Boston enables companies to apply and extend their workflow to anywhere in the world. Organisations with multiple global locations can share assets, collaborate on content creation, editing, and the distribution of assets between sites without requiring one-to-one data replication. Users in remote or satellite offices can access the entire centrally located remote asset repository as if the content was local.
vScaler for Broadcast and Media (VBM), is essentially an industry centric, complete cloud ecosystem, designed using state of the art technologies and leveraging the latest developments in hardware and software acceleration. vScaler Connect, gives users access to a secure, dark fibre global network, whilst Boston can offer high performance end-to-end hosting and networking services to complement the platform.
Managing Director of Boston, Manoj Nayee, will be at Broadcast India and invites everyone to "See the appliance on Boston's stand A-104, where you can also get access to a free trial license on vScaler hosted by Boston. We will change your mind about the future of collaboration in the cloud for media workflows."
Competitively priced, secure, fully supported and available immediately, the vScaler cloud appliance, available from Boston Limited, is poised and ready to simplify your infrastructure. Contact us to arrange a meeting at Broadcast India 2017, or visit www.boston.co.uk to find out more.
ENDS
Maz Lopez,
Head of Marketing Boston Limited

About Boston
Boston Limited has been providing cutting edge technology since 1992 using Supermicro® building blocks. Our high performance, mission-critical server and storage solutions can be tailored for each specific client, helping you to create your ideal solution. From the initial specification, solution design and even full custom branding - we can help you solve your toughest business challenges simply and effectively.
About vScaler
The vScaler cloud platform is powered by OpenStack; a leading open source IaaS provider, which powers many of the world's most notable science and research organisations. We deliver vScaler in a fully integrated and finely-tuned appliance that takes the deployment complexity out of an OpenStack installation. Be ready to run production applications within just 30 minutes of installation.