Posted on 16 April, 2020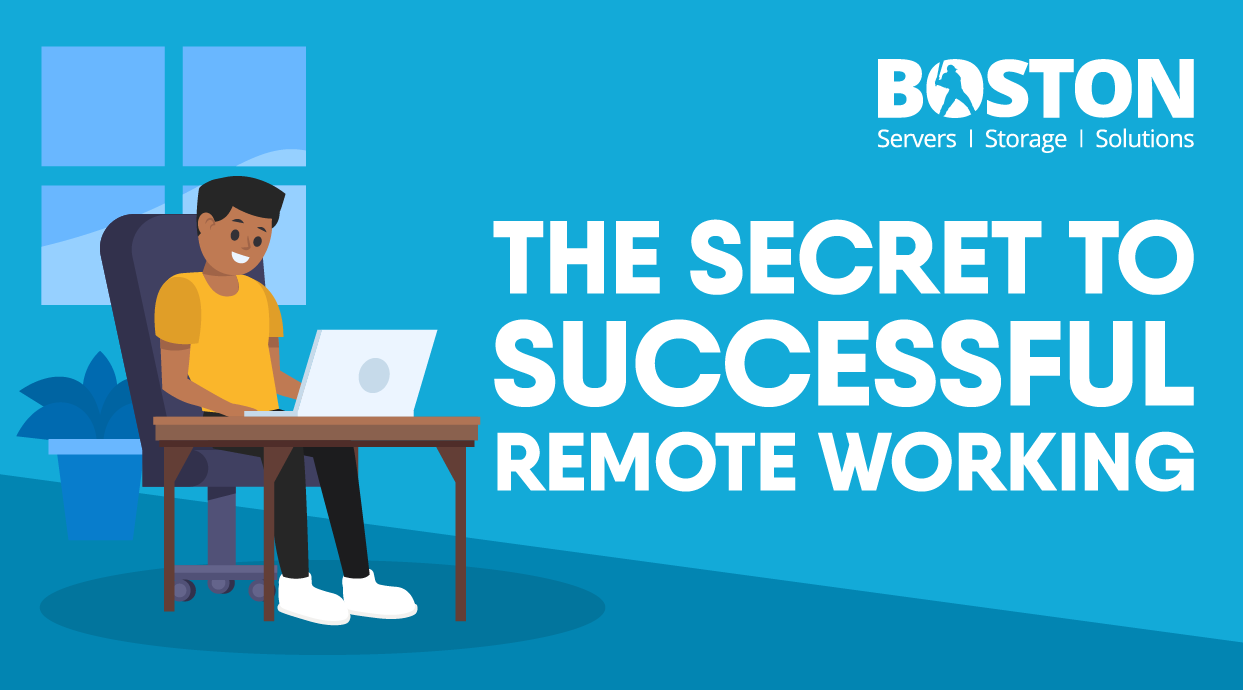 There is a fine line between getting-by and successful remote working, with much of it down to appropriate and reliable infrastructure.
The Boston Roamer Solution range is here to make remote working easier; we have a number of solutions to tailor around your requirements but today we take a look at Teradici® technology.
With almost 30 years of industry experience, Boston are a trusted remote working partner across a number of verticals.
Read the solution highlights below, or request a call back from our experts who can assist in creating a solution tailored to your requirements.
ROAMER 1101-10TP
A REMOTE WORKSTATION IN YOUR POCKET
The Boston Roamer 1101-10TP takes advantage of Teradici PCoIP™ technology, allowing users to extend the tether of the machine of their choice to their desktop - worldwide. The Roamer 1101-10TP features the latest Intel® Xeon® W processor with up to 18 cores / 36 threads and up to 256GB of DDR4 memory and an NVIDIA® RTX™ 4000 GPU, all in a short-depth form factor.
Paranoid your workers are working remotely with MI5 levels of data? Are they secure?
One of the leading advantages of the Roamer 1101-10TP is that IT sysadmins can maintain a high performance workstation on premise, or within a datacenter, in a perfectly cooled and secure environment - yet allowing remote users access. Therefore, you don't need to rely on your staff ensuring that your sensitive company data is protected 24/7.
What is PCoIP?
Industry Focus
FINANCE

With PCoIP, we can enable graphically rich, high performance virtual desktops that turn monitors or smart phones alike into trading powerhouses. Provide your portfolio managers and traders with the information and data visualization tools they need to perform at their best - anywhere in the world.

DESIGN & VFX

Design houses can quickly virtualise artist workstations that can match or even exceed the performance of legacy physical workstations, minimising IT and real estate costs as your company grows. With the Roamer range, you can protect your intellectual property and foster creativity with simplified remote collaboration.